RN (ON), RM RGN (UK), BScN, BA (Hons) Midwifery, MSc HRM, PhD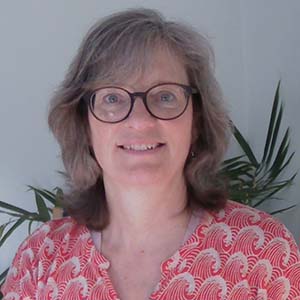 IDRR Scientist
Associate Professor, Faculty of Health Sciences
Ontario Tech University
ginny.brunton@ontariotechu.ca
Dr. Ginny Brunton is an Associate Professor in Nursing in the Faculty of Health Sciences at Ontario Tech University. She has twenty-five years' experience as a Research Methodologist, specializing in evidence synthesis using systematic reviews, with colleagues at the EPPI-Centre, London and at McMaster University in Hamilton, Canada. These innovative methods involve the integration of quantitative and qualitative research to answer pressing health policy questions,  commissioned by the UK Department of Health and Social Care, UK Economic Social Research Council, UK National Institute of Health Research, the Canadian Institutes of Health Research and the Chiropractic College of British Columbia.
 Dr. Brunton has specifically developed synthesis methods for qualitative research examining public, professional and policy-maker perspectives of health and health care. These methods include the use of framework synthesis and qualitative comparative analysis (QCA). Her work arises from an interest in communities and their involvement in health intervention development, implementation and evaluation. She has conducted systematic reviews of community engagement in health promotion, most currently to inform the updating of NICE guidance.
Together with colleagues at Ontario Tech's former CDPR, Dr. Brunton has conducted systematic reviews examining the integration of Indigenous healing practices in primary care, telehealth for musculoskeletal care, and a scoping review of the mechanisms of evidence-informed regulatory policy-making. As a Registered Nurse and UK-registered Midwife, she has also studied issues in maternal-infant health, including social issues related to motherhood, teenage pregnancy and parenthood, home birth, and core outcome set development for neonatal ICU care.
View Ginny Brunton's Faculty of Health Sciences profile.